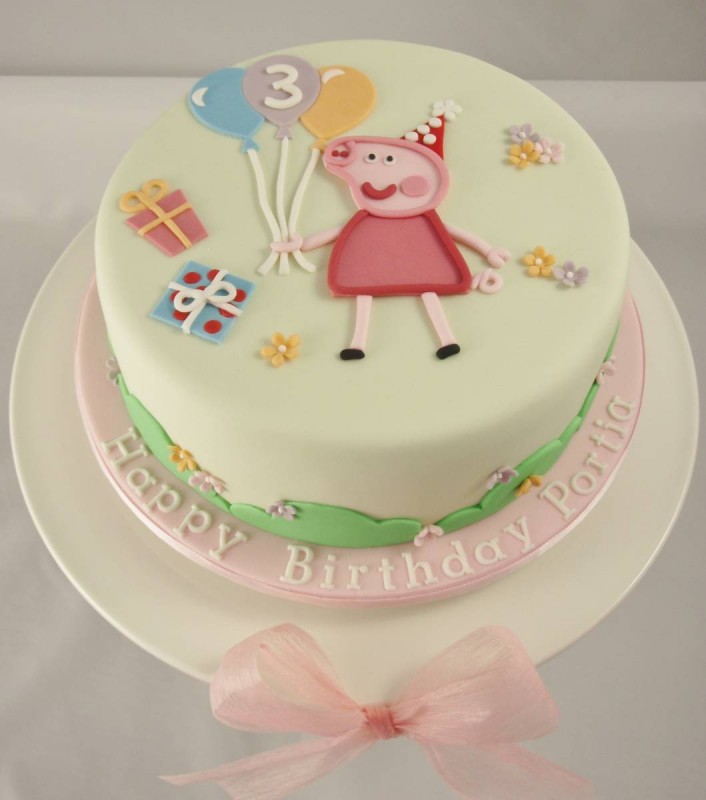 White chocolate cake laced with raspberry extract and tinted a subtle shade of pink was layered with white chocolate ganache and covered with pastel green fondant. Peppa and all her party accessories were handcut from fondant and applied to the top along with a border of little shrubs and blossoms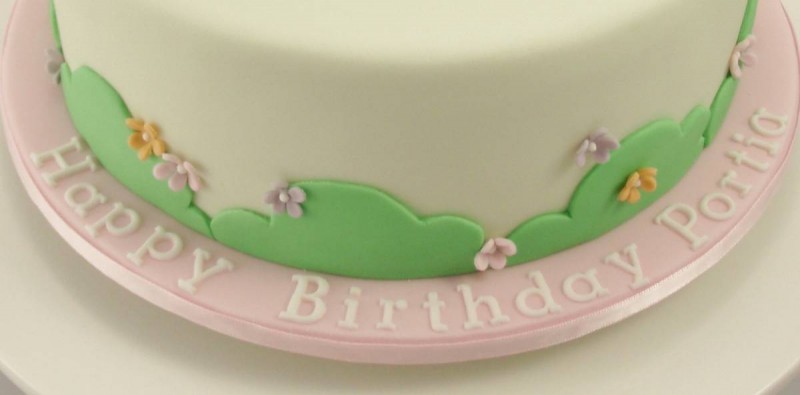 to create this pretty cake just perfect for a little girl who's mad about Peppa Pig!
Pastel colours were the preference here but they could easily be swopped for brights to change the look a little.