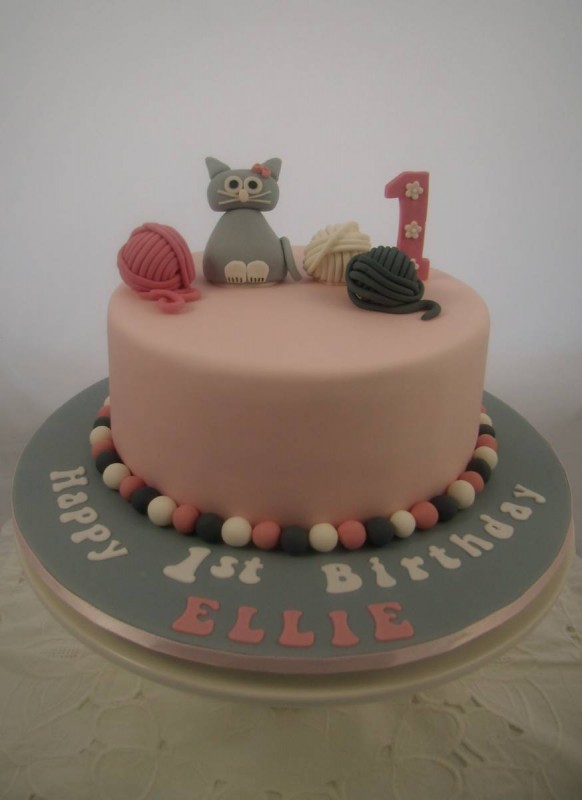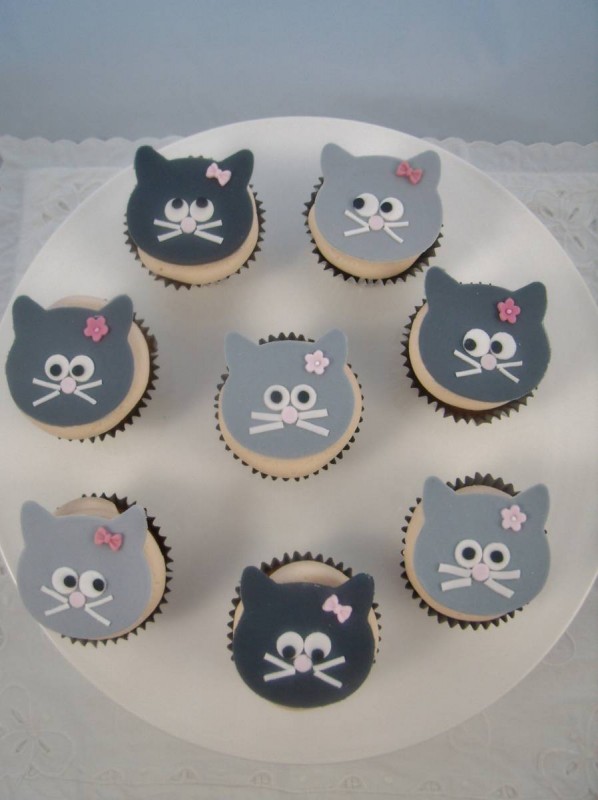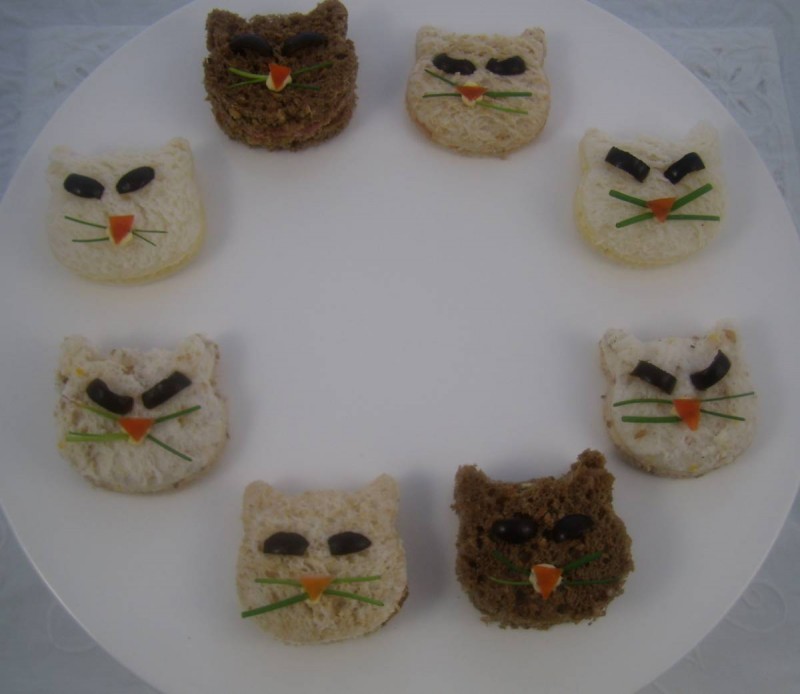 This whimsical collection of kitty cats was created for a little girl just mad about cats! The main cake was a strawberry white chocolate cake layered with strawberry preserve and buttercream icing then covered with fondant and topped with a cute little fondant kitty cat and balls of wool.
Light and fluffy chocolate cupcakes were topped with a swirl of pink raspberry buttercream icing and finished with handcrafted fondant kitty cat faces.
For a savoury addition to the party table, these sweet little kitty cat sandwiches were filled with smoked salmon and cream cheese, pastrami and pickle, ham and wholegrain mustard and egg mayonnaise then decorated with olives, tomatoes and chives to create their little faces – almost too cute to eat!